TECNORAMA® develops and manufactures systems for the laboratory which pinpoint the EXACT RECIPE needed to be sent to the dyeing machines to  avoid continuous correcting  and re-dyeing during the production phase.
The systems supplied by Tecnorama provide for the automatic dispensing and dissolving of dyestuffs and chemicals – both liquid and solid – and their transfer, when they have been dissolved, to the different points selected to be used. Moreover, with the Dos&Dye system, the dyeing of all textile materials, both for the laboratory and small production, can be achieved.
Our fully automatic systems are the result of a study of the internal Research & Development Department to offer the market innovative solutions always improving quality and productivity for all dye-house processes.
Each year, most of the investments of the company are aimed at developing new projects and new technologies giving special attention to their impact on the environment. TECNORAMA is concerned with the issue of sustainability, therefore it is a supporter of the "Sustainable Technologies" project that promotes ecologically efficient and valid solutions, which result in giving substantial benefits consistent with the reduction of production expenses. In this framework, the company has been awarded  the ACIMIT Green Label – an energy/environmental labelling  developed by  the Italian Textile Machinery Manufacturers Association and certified by the International  Certification Authority Body, RINA.
The systems developed by TECNORAMA reproduce accurately the production processes in the laboratory, thus allowing reduced water and energy consumption permitting a responsible use of natural resources.

Tecnorama supports Prato Textile Museum, historical memory of the district and reference point dedicated to the promotion of textile and art.
WHAT MAKES TECNORAMA UNIQUE
Since 1984, dosing and dyeing solutions
Tecnorama has been studying and developing original dispensing and dyeing solutions to increase productivity and quality levels in dye-houses performances
APV / ASV Vertical autopark and autostorage system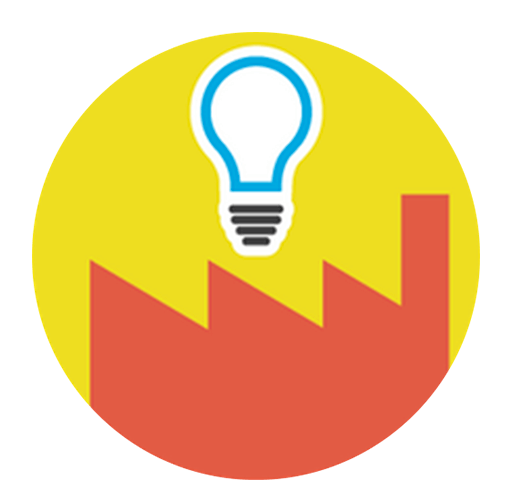 INNOVATIVE SME: Tecnorama joined Italian Innovative SME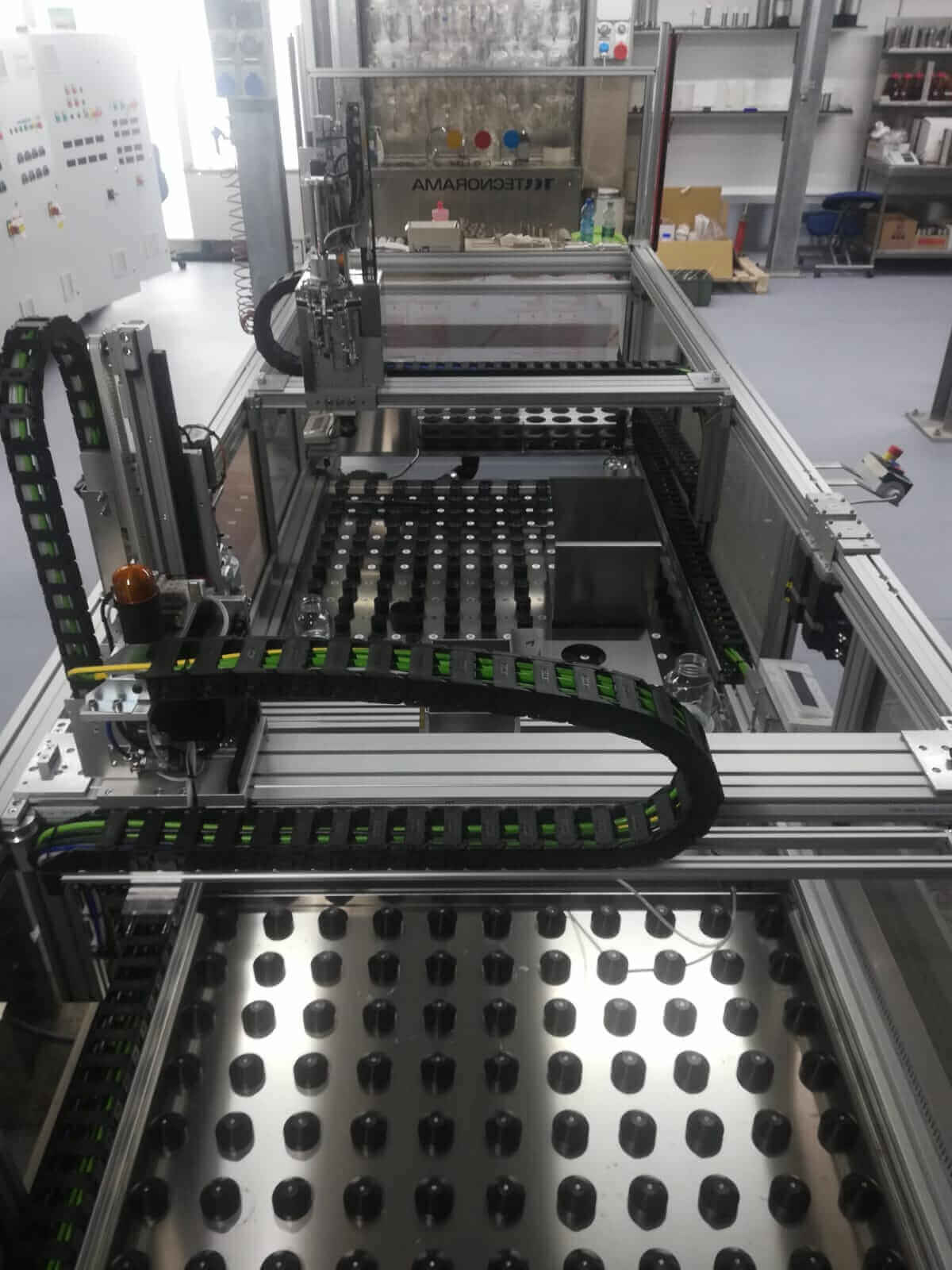 DOSORAMA CLEVER: the dispensing machine with the new volumetric MONO-PLUNGER system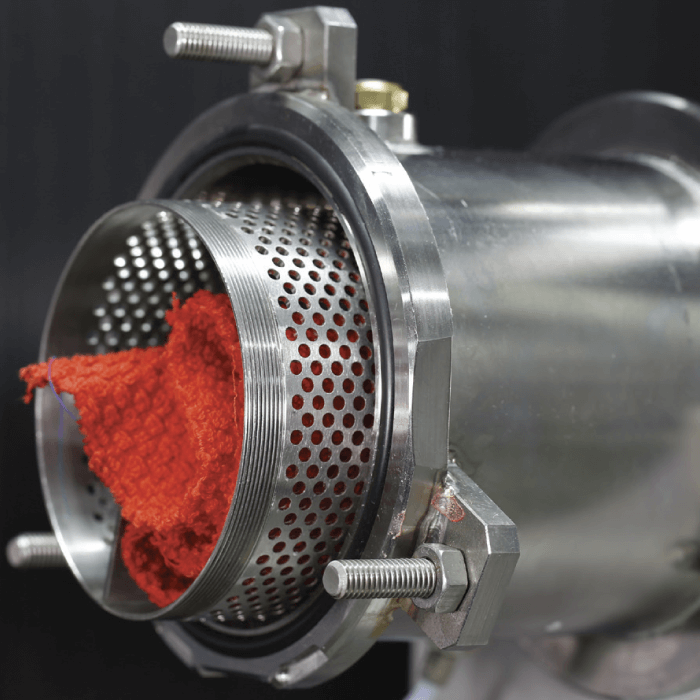 ROTODYRAMA 5R/50: dyeing module with 5 individual kiers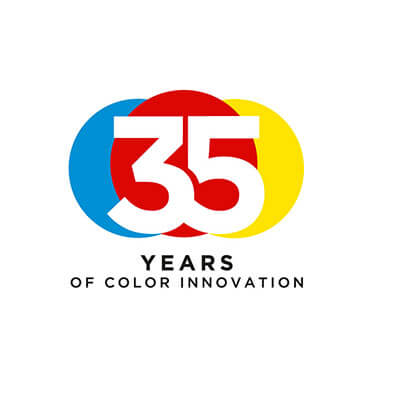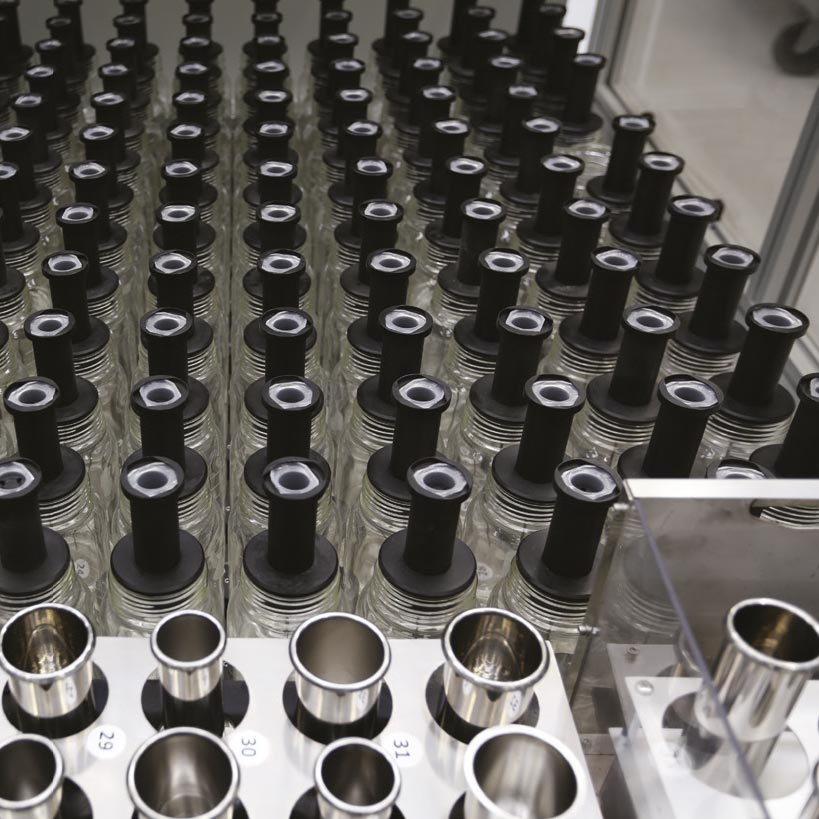 DOSORAMA SMART: mono-plunger volumetric system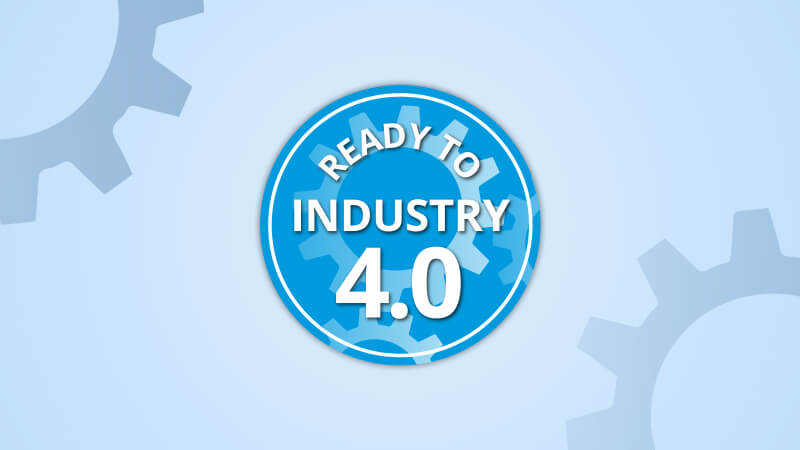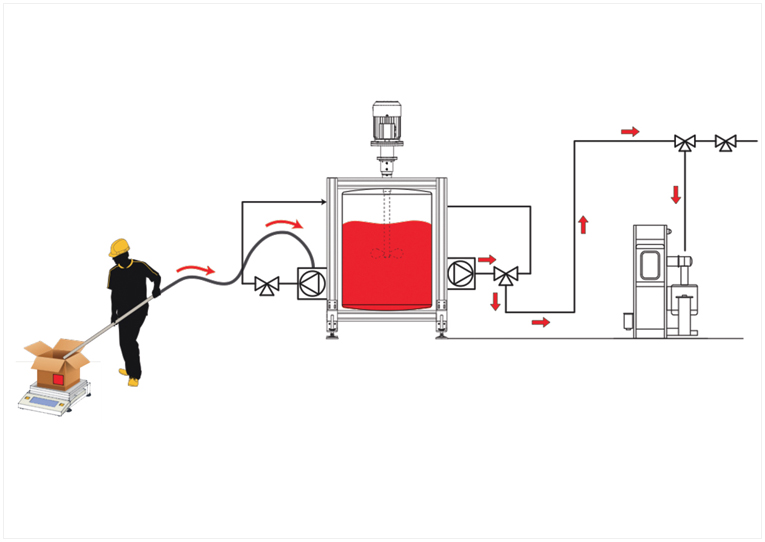 FAST TRACK refilling, dispensing, dissolving and transferring system for big amount of dyes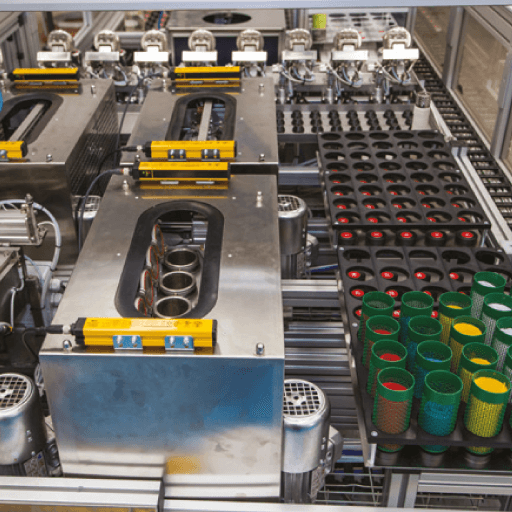 SHAKERAMA® 4R/20: new laboratory dyeing machine by dyebath shaking and low liquor ratio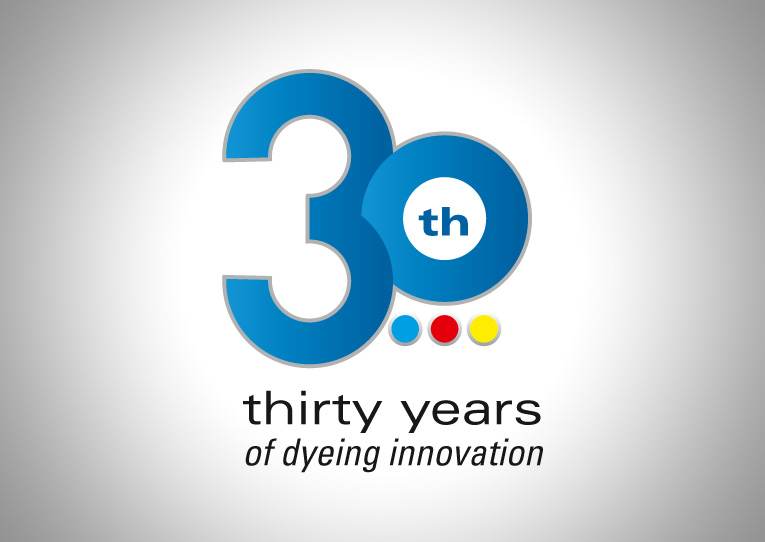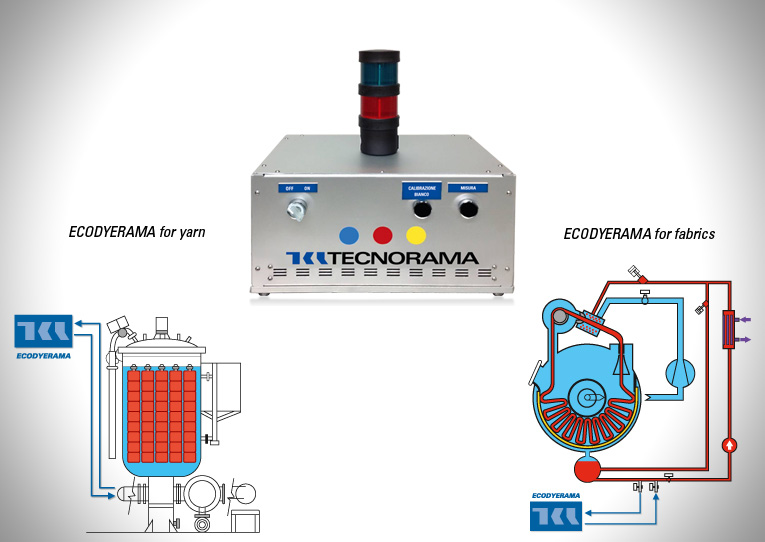 ECODYERAMA Automatic on-line wastewater quality analysis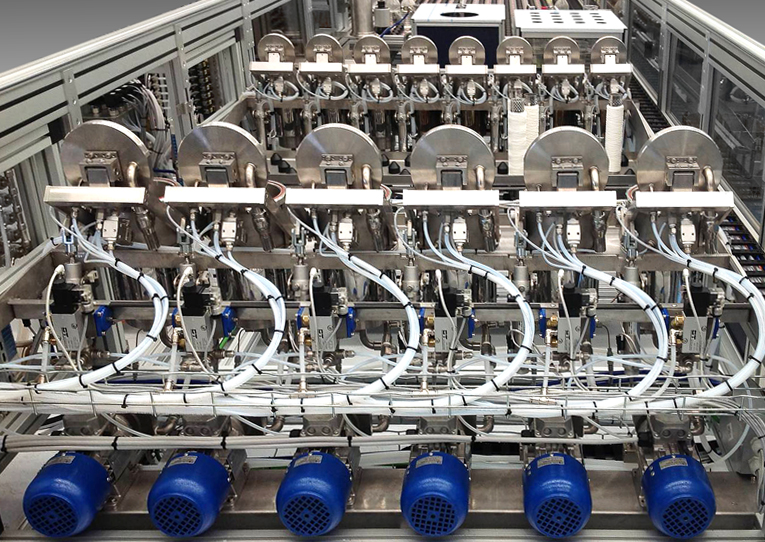 New model of DYRAMA 6R/500 to be placed in our DOS &DYE Compact System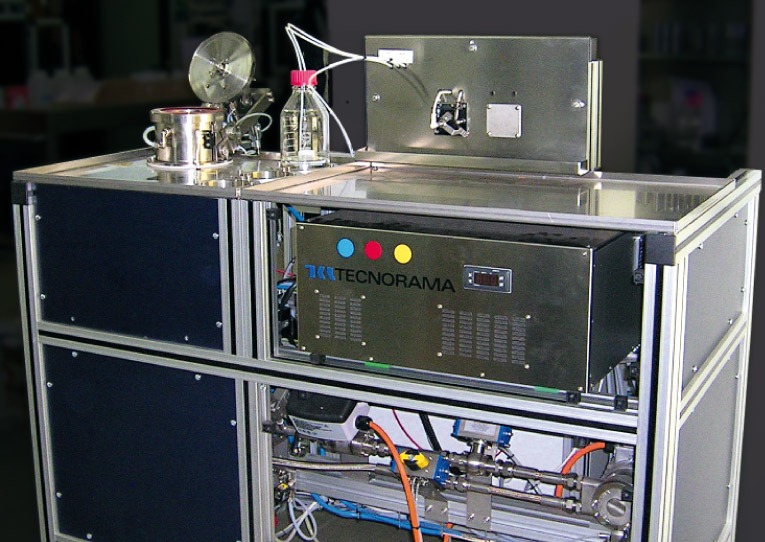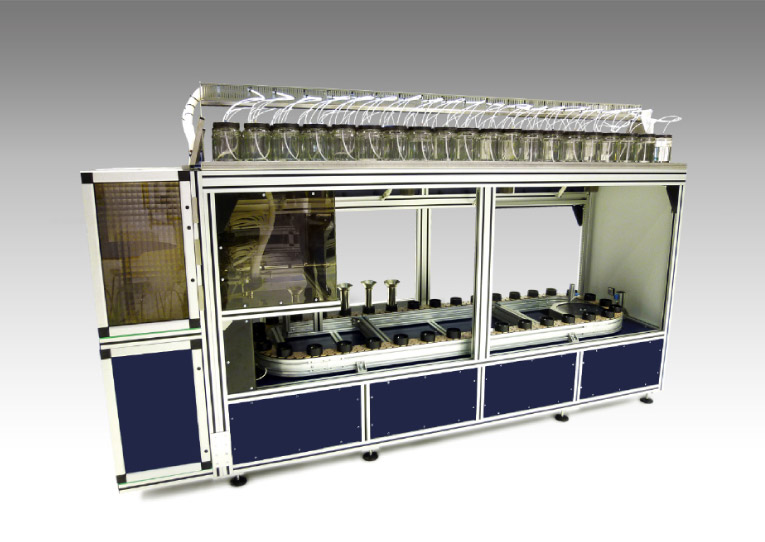 DOSORAMA HS: the only one of its kind, with automatic and simultaneous dispensing of all components of a dyeing recipe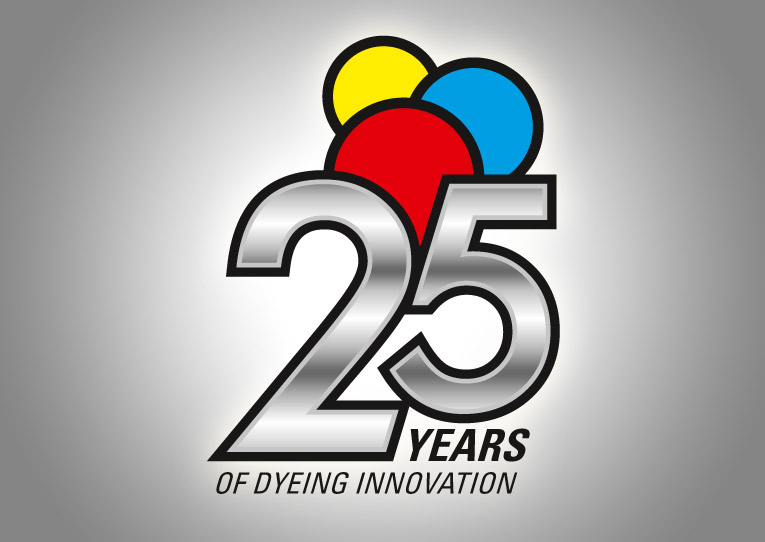 Tecnorama celebrates its 25th anniversary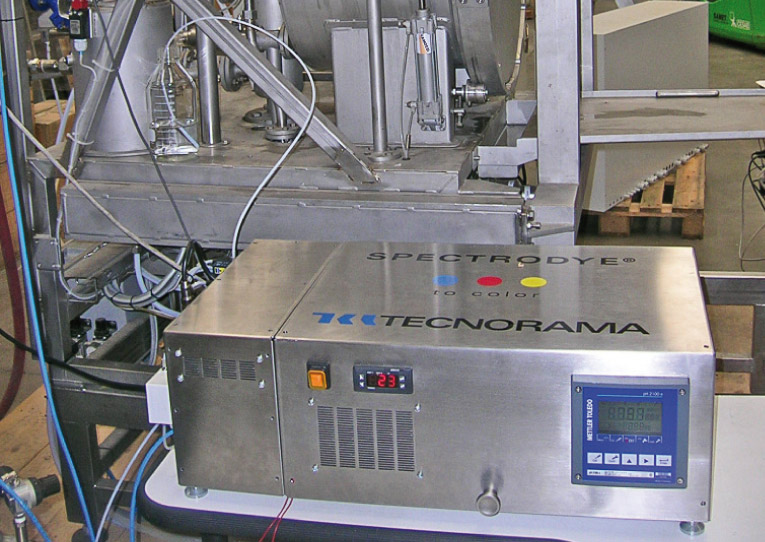 SPECTRODYE-T: system to analyze and automatically manage the dyeing process in the bulk production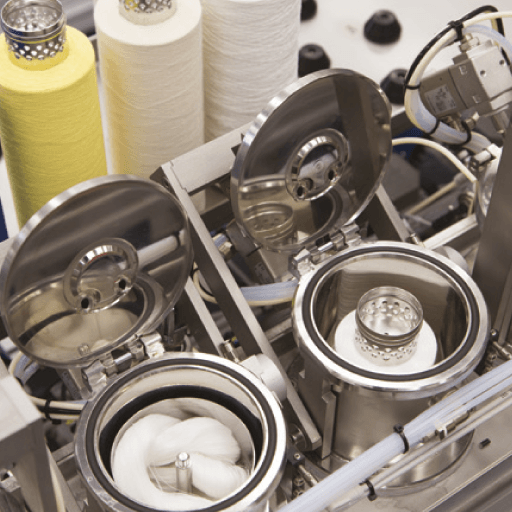 New model of DYRAMA 8R/200 to be placed in our DOS&DYE® Compact System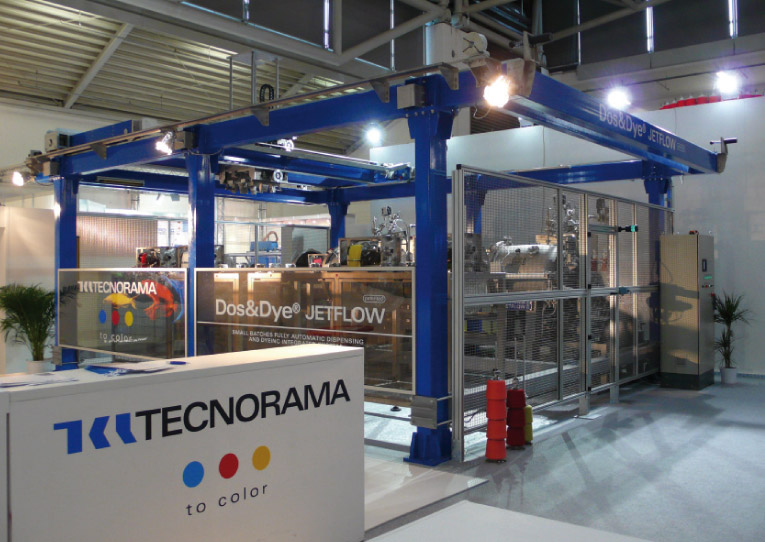 DOS&DYE® SPECTRORAMA and DOS&DYE® JETFLOW at ITMA 2007 in Munich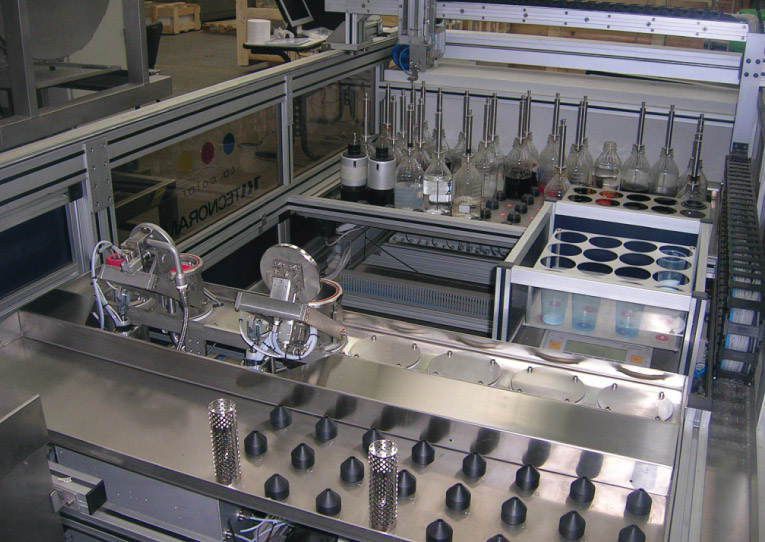 SPECTRORAMA: new system for on-line analysis of dyestuffs exhaustion in a dyeing process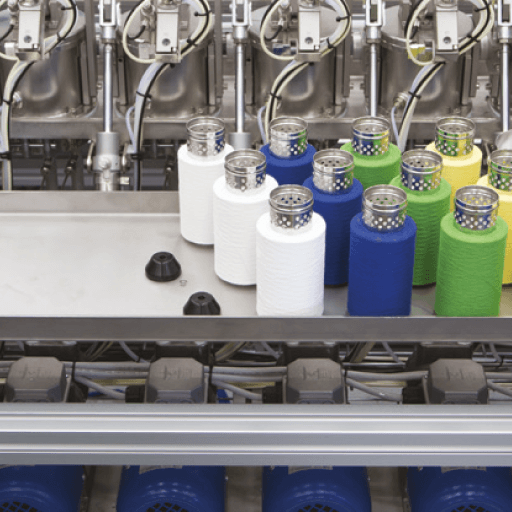 New model of DYRAMA 8R/100 to be placed in our DOS&DYE® Compact System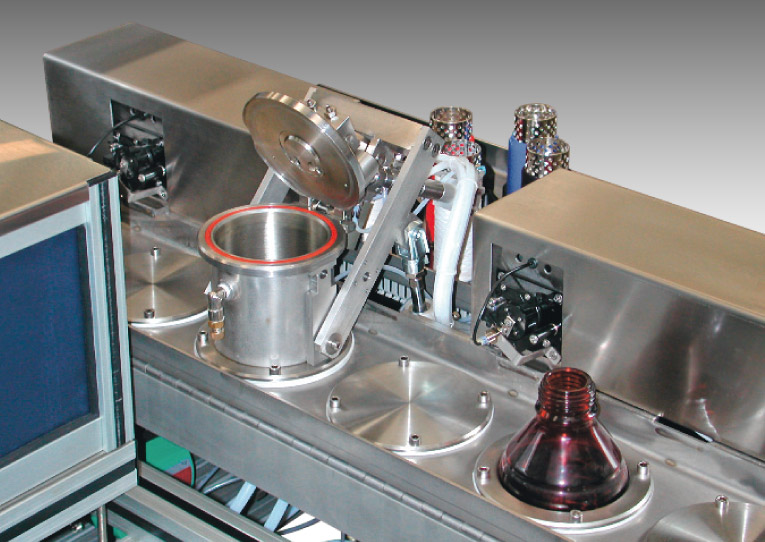 DOS&DYE® SPECTRODYE: First new spectro-analyzer system to study dyestuff exhaustion during dyeing processes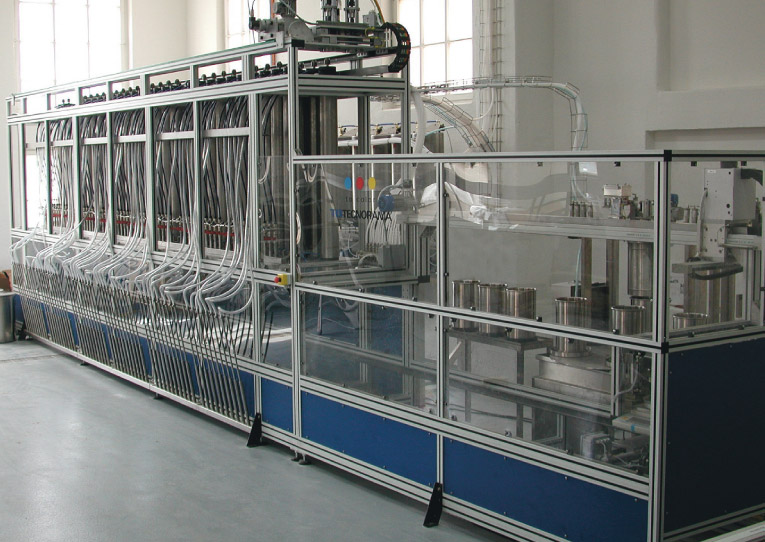 First new automatic dispensing machine model DOSORAMA LS with ± 0.002 g precision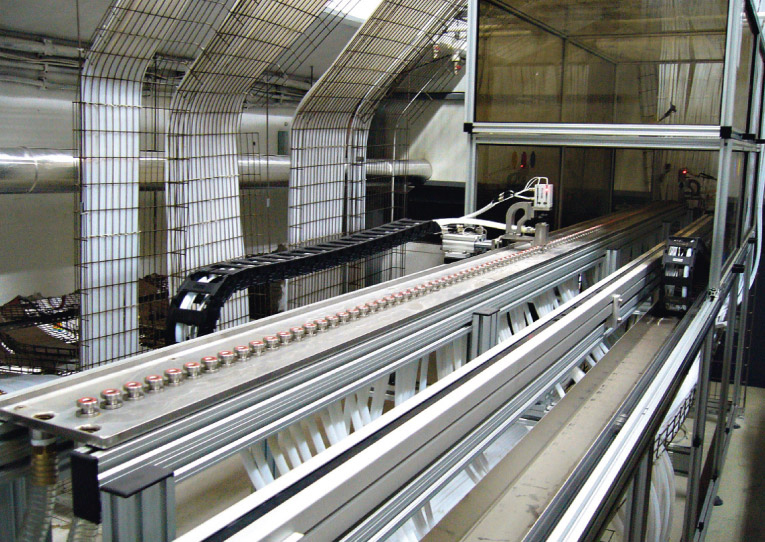 DISTRIBUTOR: new multi-pipe bulk distribution system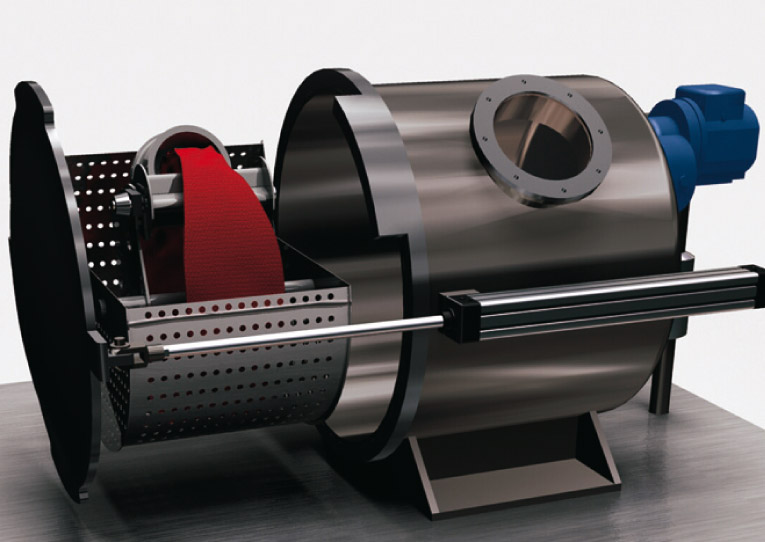 DYRAMA 4/R-JETFLOW: First new automatic dyeing machine for small lots of fabrics and knitwear (1-10 kg.)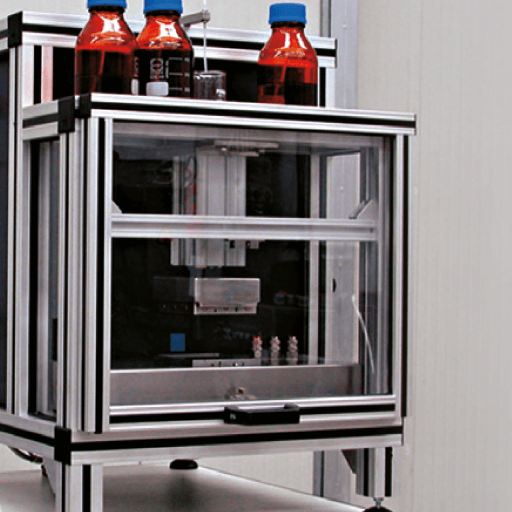 Presentation of MULTI-FASTEST® at ITMA 2003 in Birmingham (UK): first new machine for fastness tests model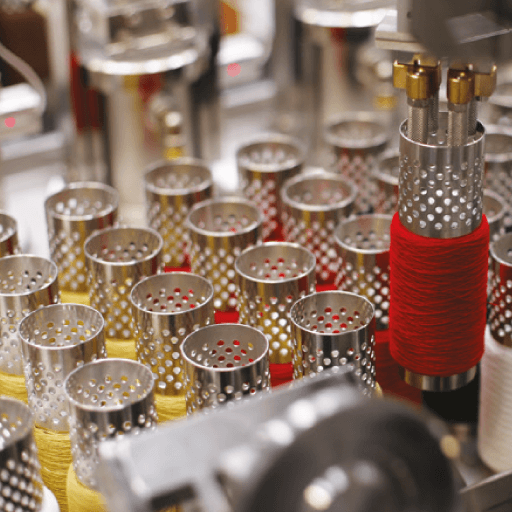 First new automatic dyeing machine for laboratory model TURBODYE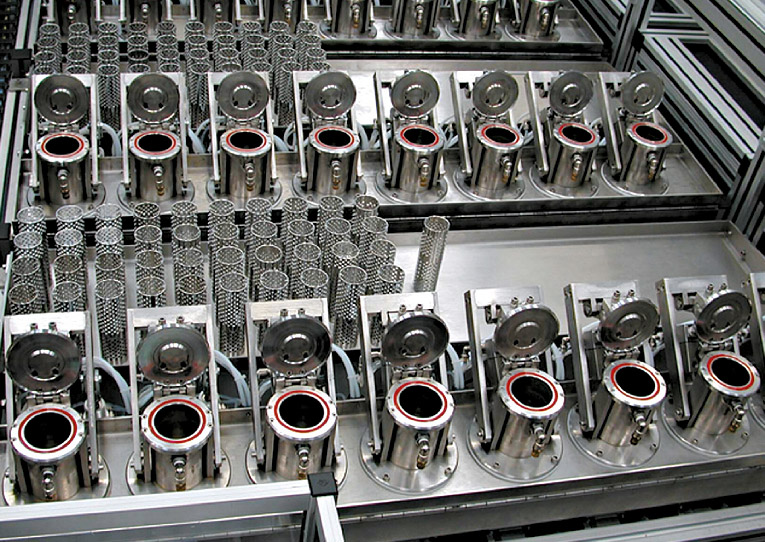 DOSORAMA W or DOSORAMA WS + TURBODYE: first fully automatic sample dyeing system for DOS&DYE® COMPACT model laboratory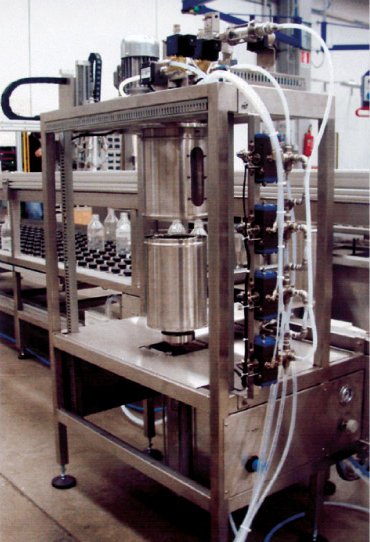 2001 First full automation to dye yarn in packages model DOS&DYE® 2000/6000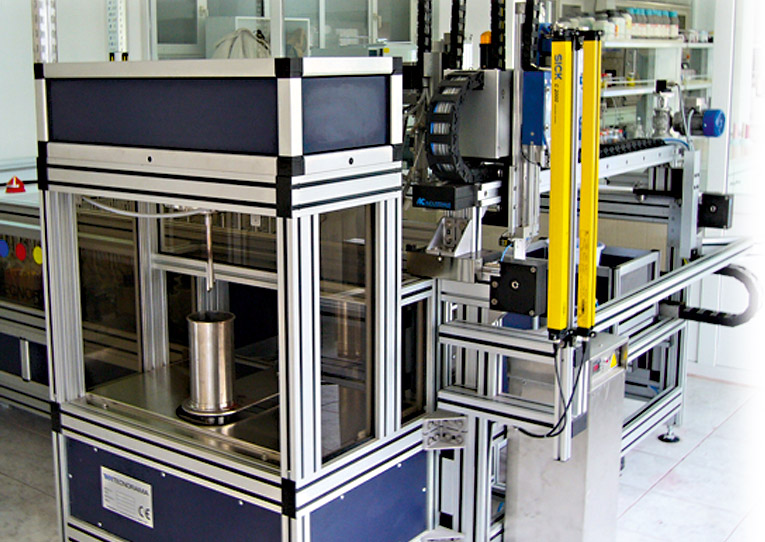 DOSORAMA WSD: First combination of one dissolving station and automatic transfer system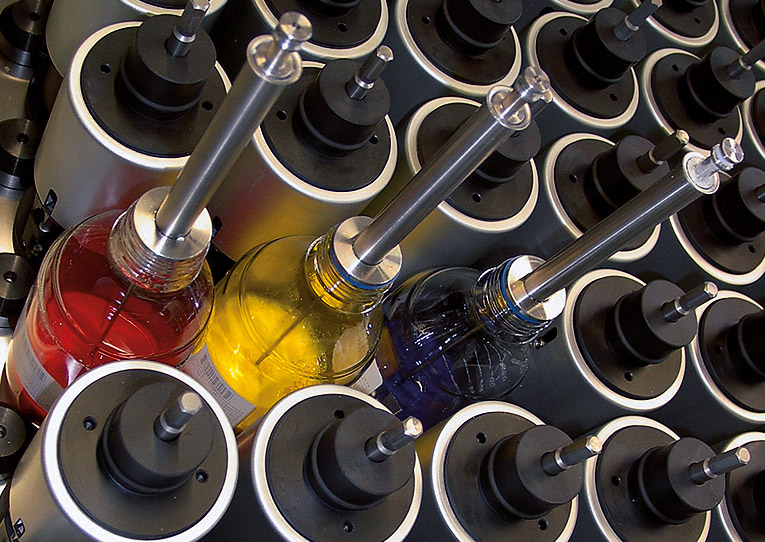 DOSORAMA WS: First automatic dispensing machine for both solid and liquid products with automatic solution preparer (precision ± 0.002 g.)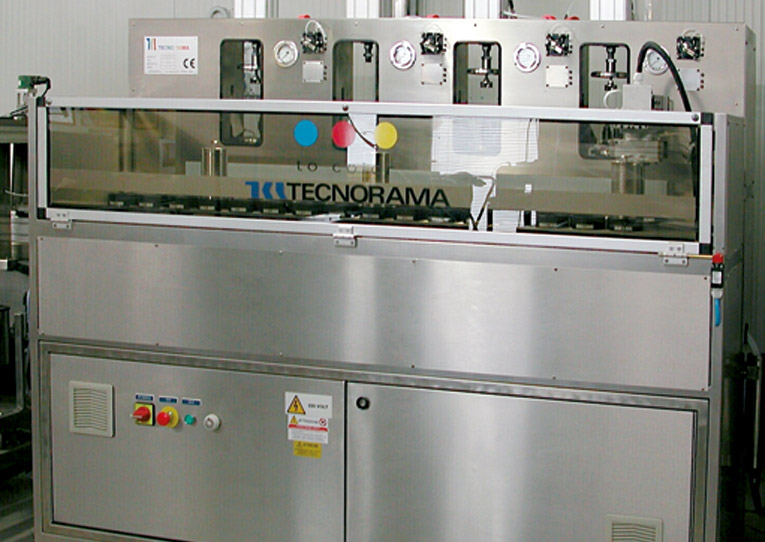 DYRAMA 4/R-100 first fully automatic and robotic dyeing machine for the laboratory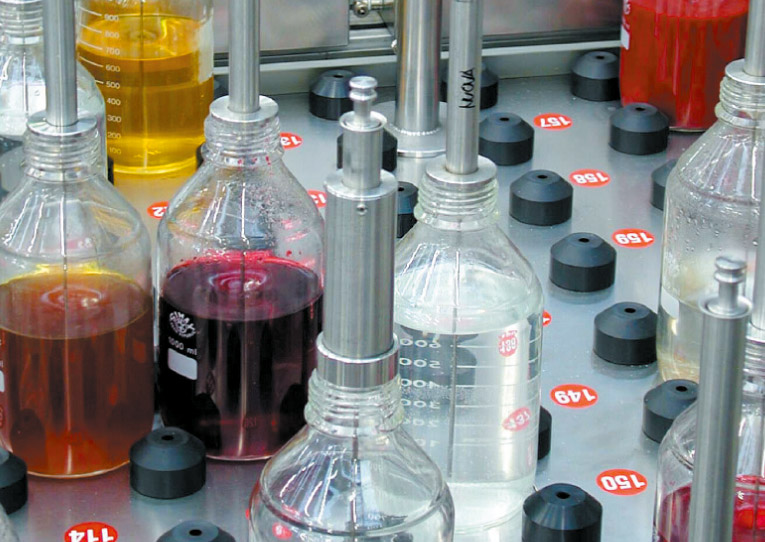 Presentation of DOSORAMA W machine at ITMA '99 exhibition in Paris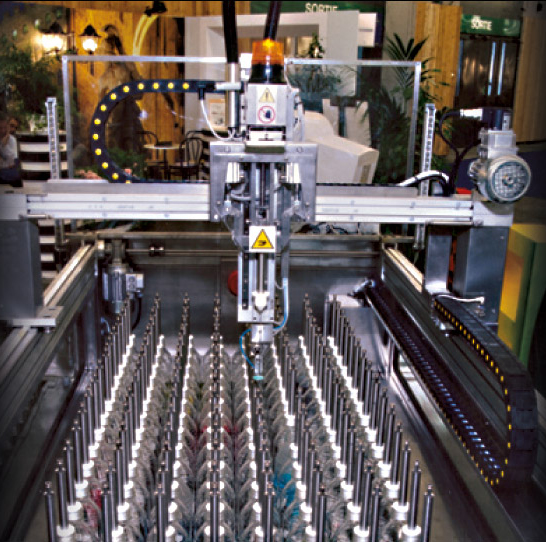 DOSORAMA W: First automatic dispensing machine using a multi-pipette volumetric system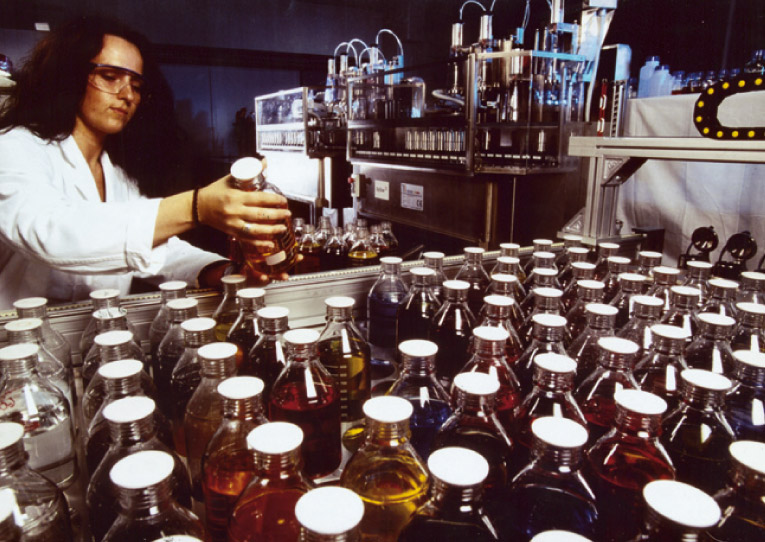 COLORFAST: Dispensing machine for continuous dyeing of carpets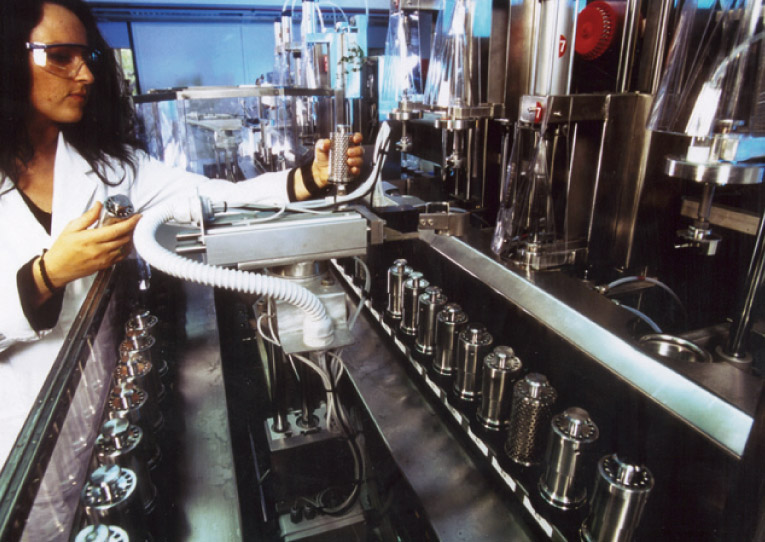 DOS&DYE® SYSTEM: first installation at Dystar (Leverkusen) of fully automatic laboratory dyeing system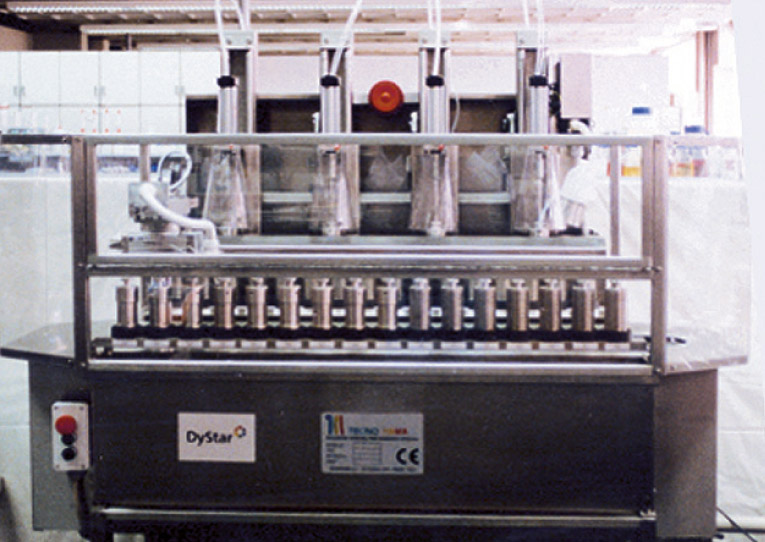 MINIDYRAMA 4/R-20: First automatic dyeing machine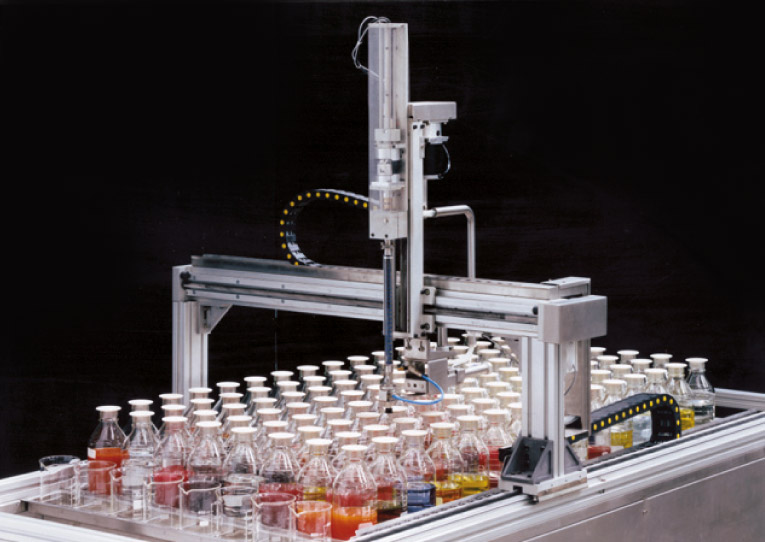 DOSORAMA V: First automatic dispensing machine for the laboratory (volumetric system accuracy ± 0.005 g.)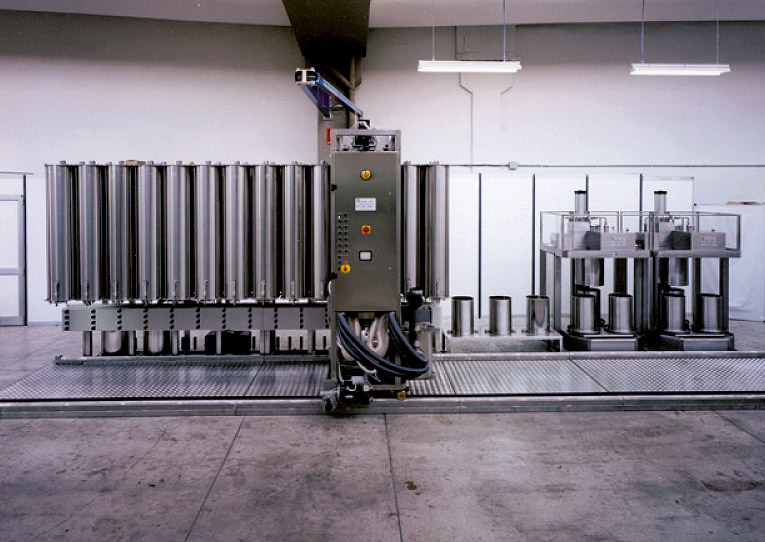 DOSORAMA LP: First automatic dispensing machine for bulk production (of solid dyes)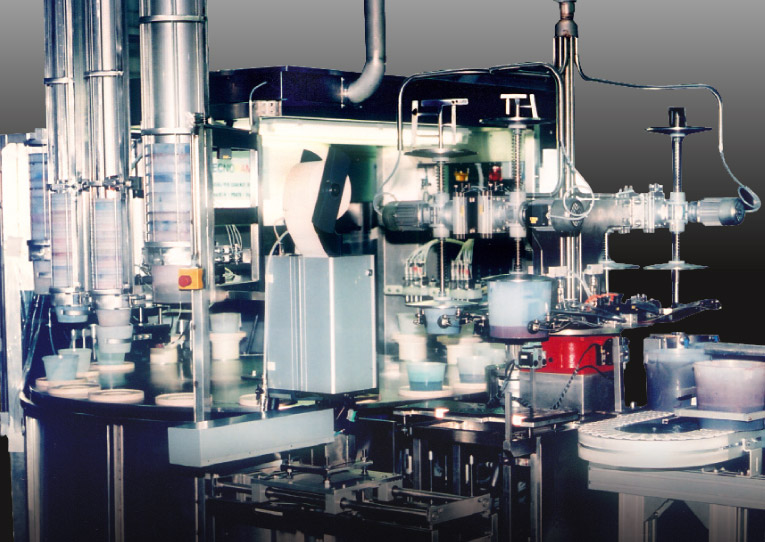 Presentation of DOSORAMA KBC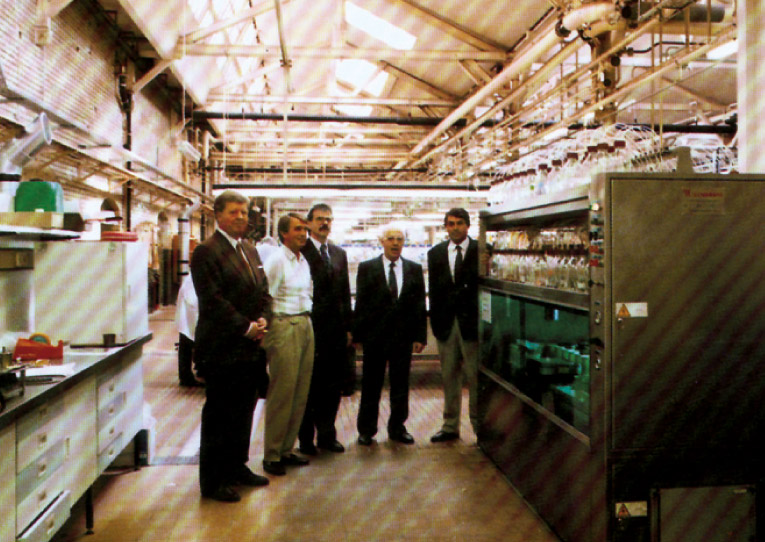 Installation of the first DOSORAMA machine at Hoechst in Frankfurt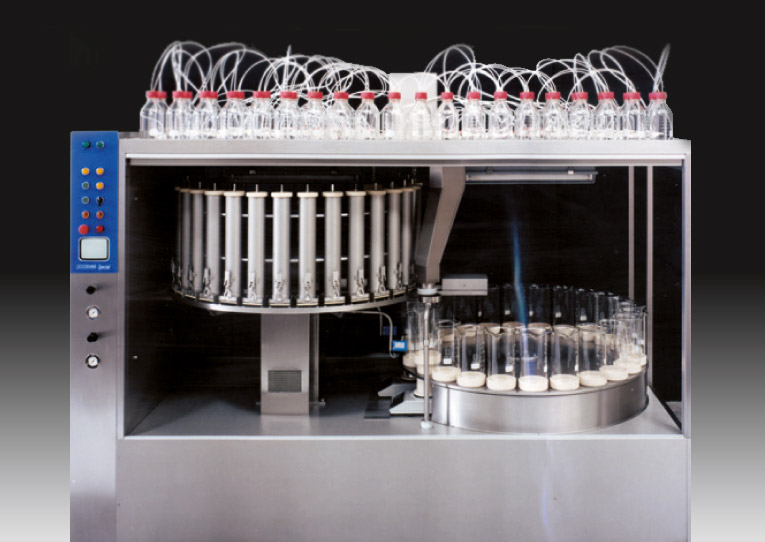 DOSORAMA S: First automatic dispensing machine for liquid and solid products with ± 0.002g accuracy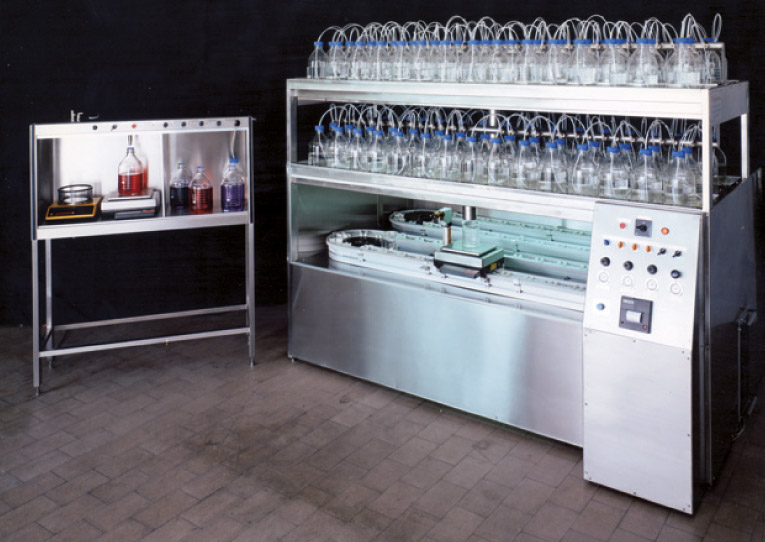 DOSORAMA evolution over time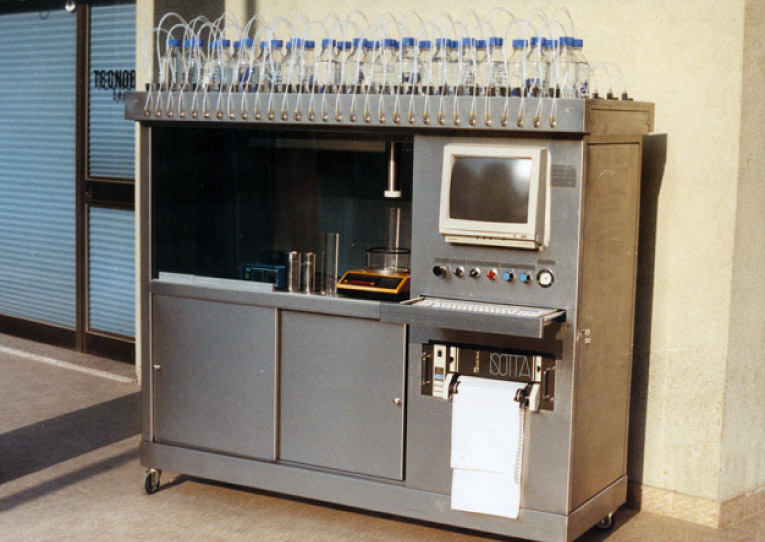 Presentation of DOSORAMA machine at ITMA '87 exhibition in Paris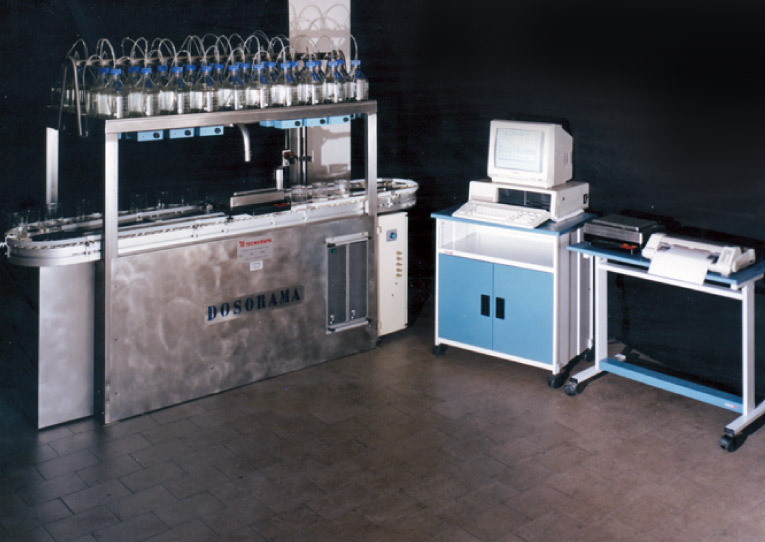 First automatic dispensing machine model DOSORAMA with gravimetric dispensing system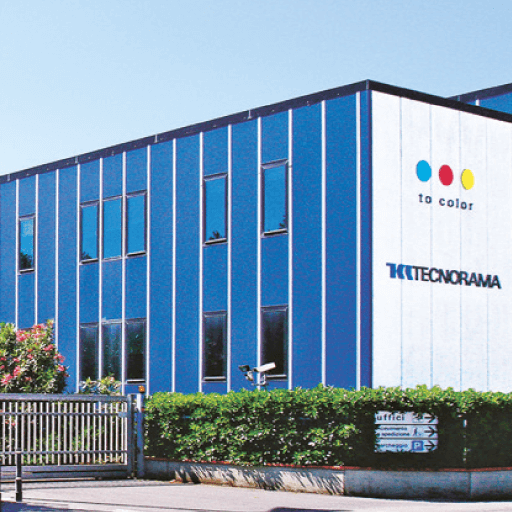 TECNORAMA s.r.l. established